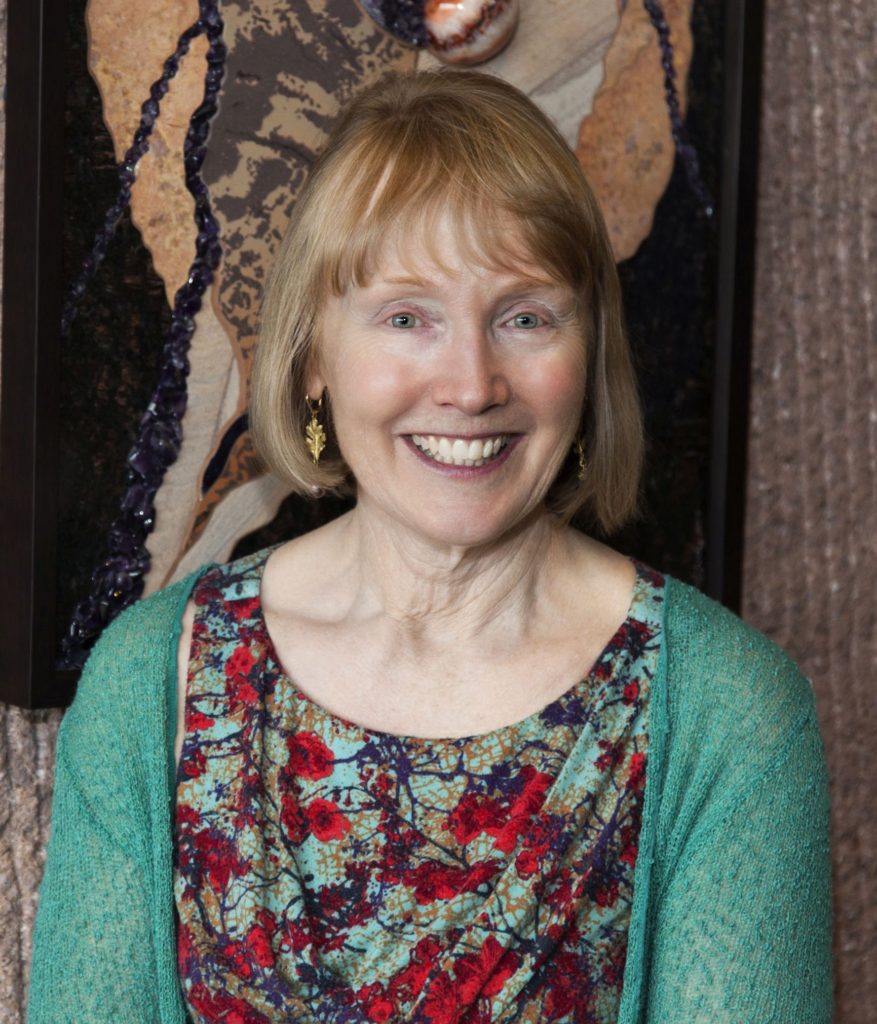 Susan Judy's stone relief sculpture marries her two passions: rocks and earth exploration. As a former field geologist, her abstract and geologic images are created by working with materials she looks at both artistically and scientifically. This lets her create on two levels: she is inspired by her intuitive visions and informed by her scientific background. In recent years, her work has progressed to challenge the boundaries of the materials themselves by cutting never-before-seen intricate shapes with a computerized high-pressure water system. The result is work that has been praised as ground breaking.
In addition to designing and creating dozens of private and corporate commissions, Susan frequently shows her work in art galleries, stone art shows and geology trade shows.  She is often invited to speak at both artistic and scientific venues. Some of her award–winning art involves her artistic interpretation of geologic phenomena. She recently received a first place award for her interpretation of the Mt. Erebus volcano at the National Center for Atmospheric Research in Boulder, CO. She also collaborated with an academic geologist to create a sculpture honoring geo-conservation for the University of Utah in Salt Lake City, Utah.
Susan is a native of eastern Washington and after trekking to many exploration outposts in the Western U.S., she settled in the foothills near Denver, Colorado where she is a full-time studio artist.